This is a great item to keep on hand.  Once it's made, it can keep in the fridge indefinitely and is handy to have on hand for sweetening beverages and baked goods.  Bonus!  It's super easy to make!  I wanted it to be my launch of the Saturday Sips series because it is such a helpful addition to any sip from lattes to lemonade!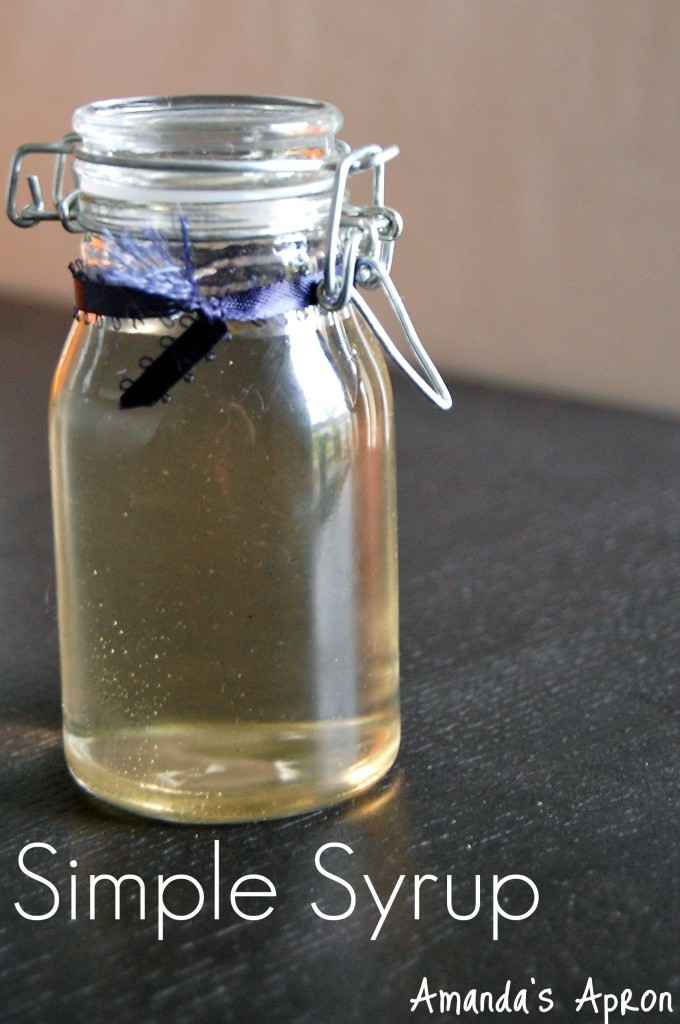 Simple Syrup Recipe makes about 2 cups
2C water
1C sugar I used vegan cane sugar 
Simply bring the water to a boil, and stir in sugar continuously to dissolve.  Once the sugar is dissolved remove from heat.  Once the mixture has cooled, use it or bottle it up.
This is an easy recipe to infuse with various flavors to have different simple syrups.  Lemon simple syrup, lavender simple syrup, vanilla simple syrup, the possibilities are almost endless!