I promise! I am not becoming a juice blog!  You just have to remember I didn't eat anything for two weeks, so juice recipes were all I had to hold onto!
This juice is delicious!  I cannot even rave enough.  This lovely orange jewel is refreshing, and a natural energy boost for the morning.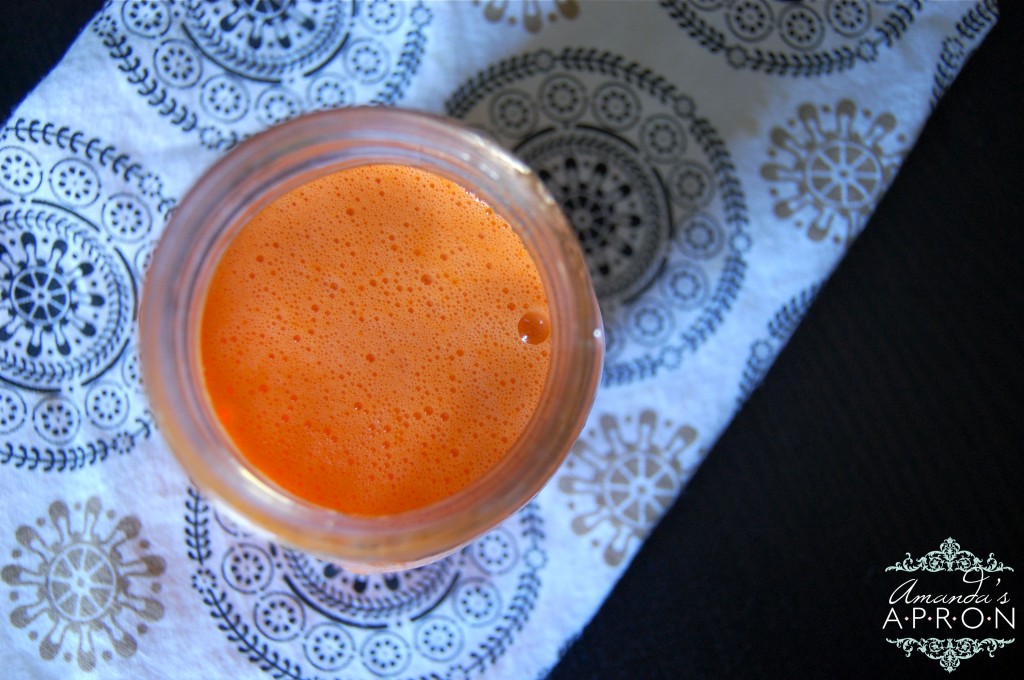 This juice is also great for those who are new to juicing.  There is nothing yucky or weird about this juice, like some raw juice recipes.  It is, however, full of natural sugar so if you're watching your sugar intake throw in 3 cups of spinach.  Spinach is great to juice because you get lots of vitamins, but the taste isn't overpowering. Read more...