It is officially Pumpkin Week on Amanda's Apron! I declare it!  What better way to start off than with the best pancakes I've ever had in my life?!  Even my husband – a professing pumpkin hater – loved them!  They're super moist, full of great flavor, and when combined with hot maple syrup and candied pecans, I think it must be what tasting Heaven is like.
Though the pictures are nice, they cannot do justice to the warm pancakes melting in your mouth.
Pumpkin Pancake Recipe makes about 15
1/2C flour
1/2C milk I used 2%
1/2C pumpkin puree
2 eggs
1/8C brown sugar
1t baking powder
1t room temperature butter
1/4t ground cinnamon
1/8t ground nutmeg
1 pinch of salt
1 dash ground ginger
See my previous post for the Candied Pecans Recipe.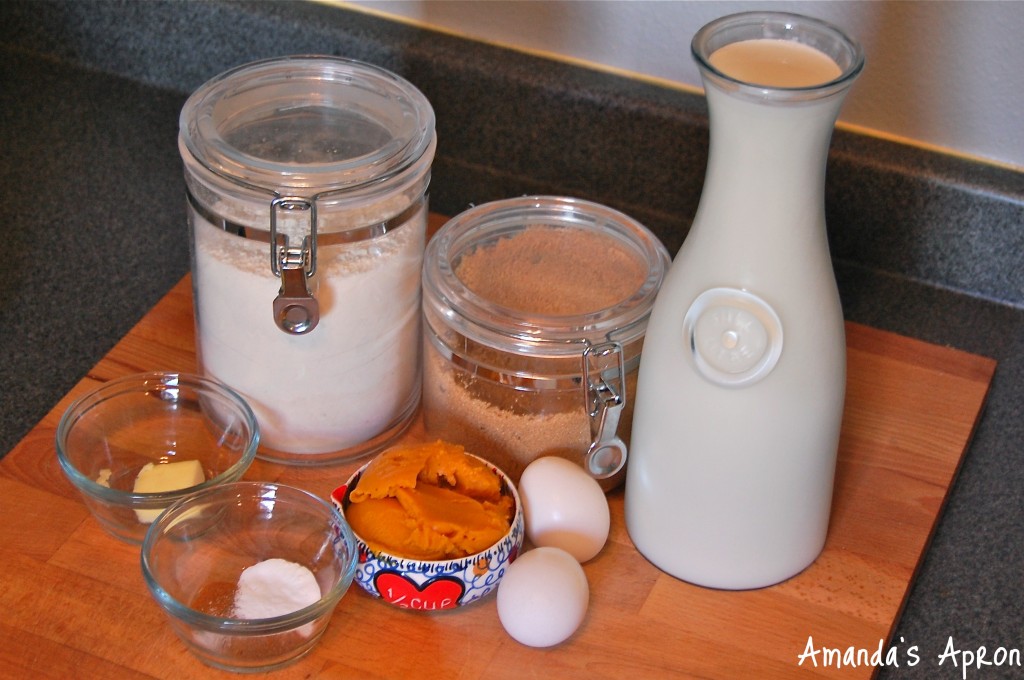 Combine all the ingredients together and mix well.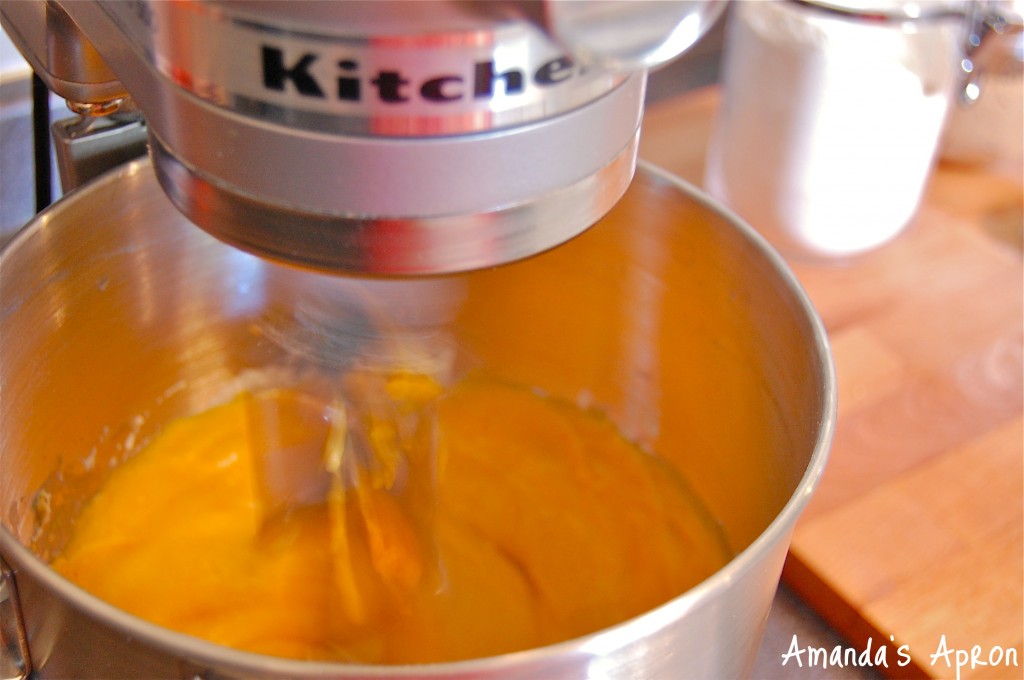 Time for a moment of honesty.  I have this innate fear of burning things, so I fully set up my pancake station.  A plate for cooked pancakes, the skillet on 350, and the batter nearby with a ladle ready!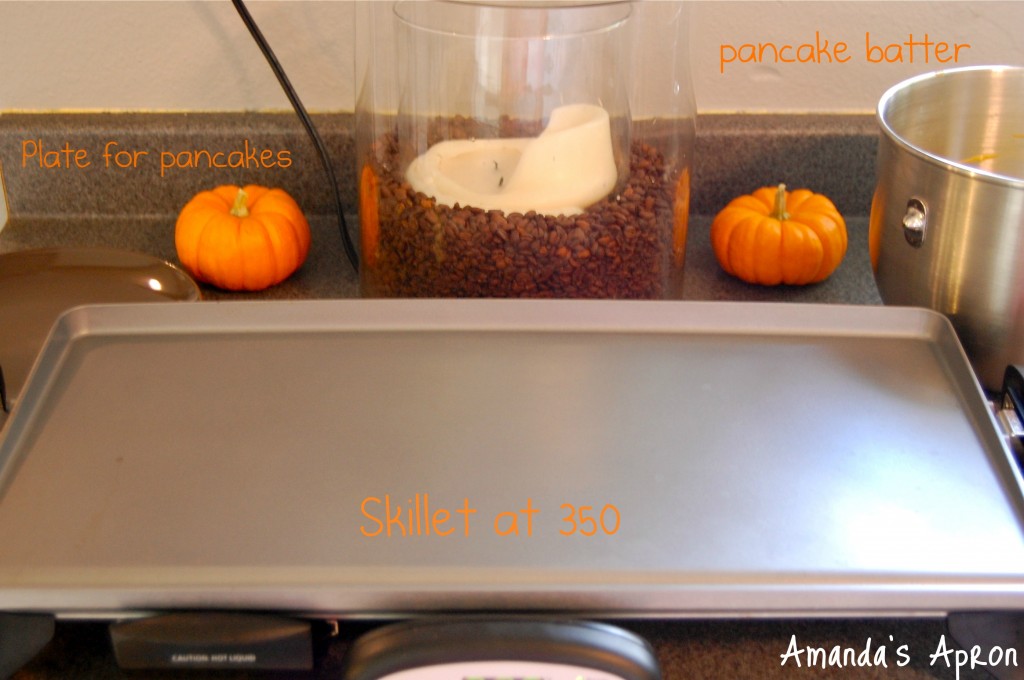 Once the skillet is to temperature, spray a little bit of oil and make your cakes!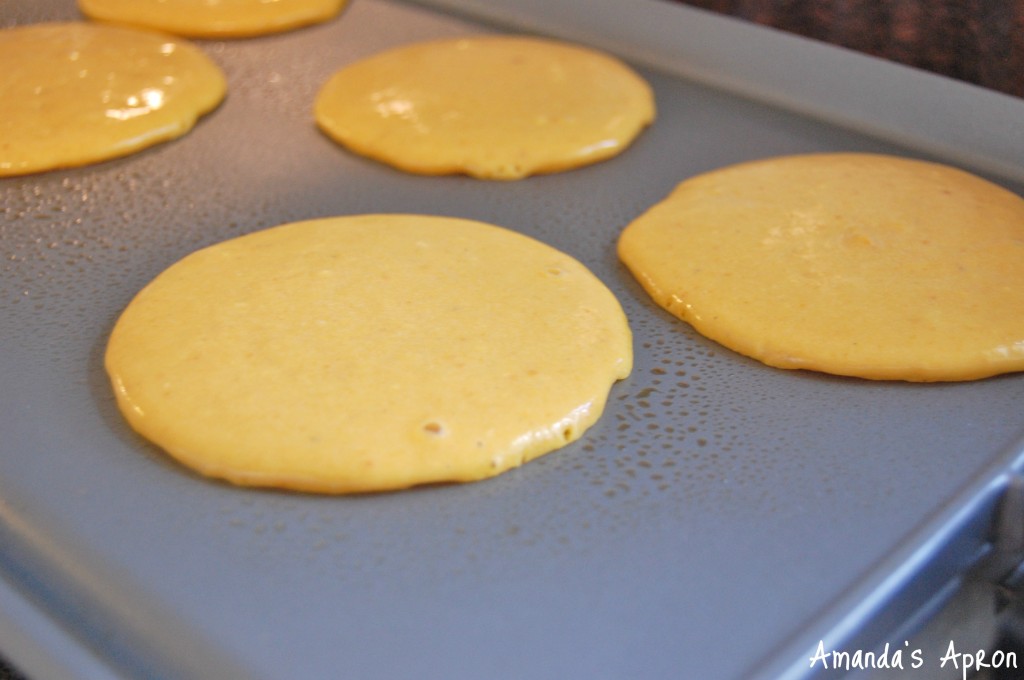 Because of the pumpkin puree, these pancakes will be a little thicker than regular pancakes so they will only have a few bubbles.  Don't wait for bubbles to flip them, or they will become overdone.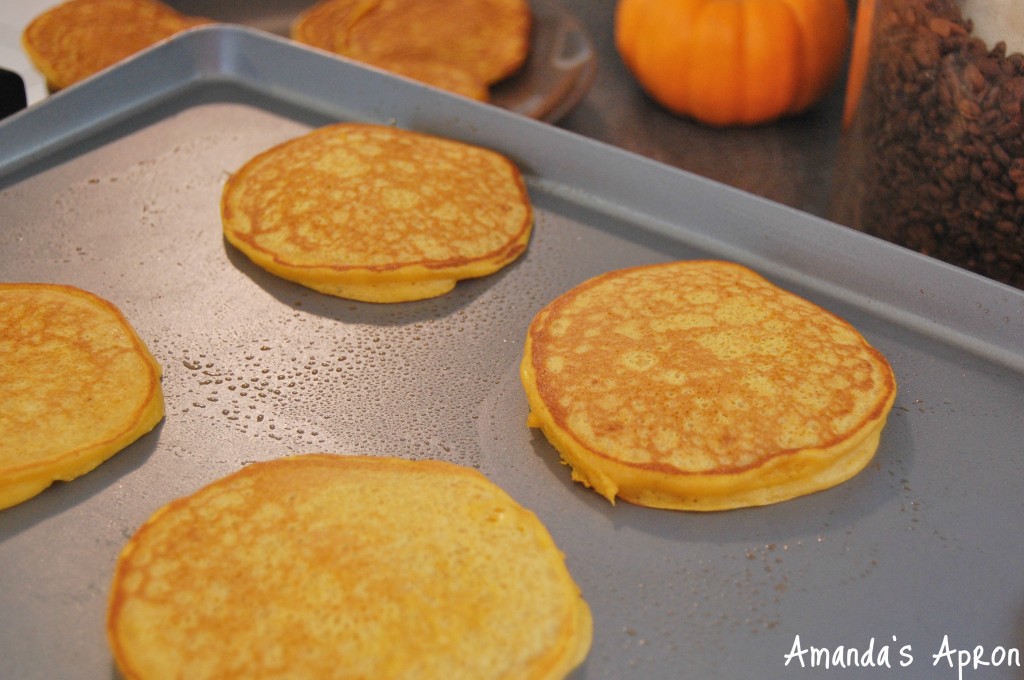 And that's basically it!  Serve with butter if you'd like, warm syrup, fruit, nuts, whipped cream – the possibilities are endless!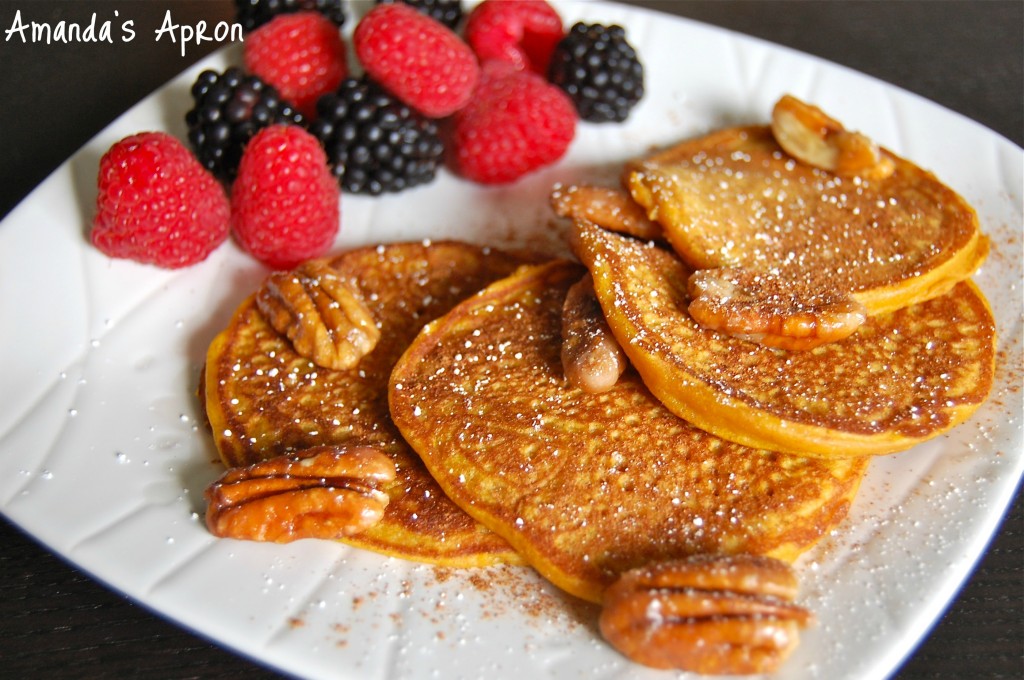 Enjoy!