I have never been more excited to welcome a new year.  I am super pumped and motivated to reach all my 2013 goals, (perhaps because I completed my 2012 resolutions successfully!) and so far, the first week has not disappointed me.
One of my goals for this year is to be a better eater.  Though I could leave it loosely defined, I want to be able to measure how I am doing.  For me, better eating means less sugar and bad fat (easing up my love affair with cheese and ice cream!!!!), more veggies, and less processed or "fake" food.  Did you make any foodie resolutions?  I'd love to hear about them!!
Today's recipe fits the bill to my New Year's resolutions, and hopefully some of yours as well.  It has no added sugar (making it glucose friendly,) is vegan, and is gluten-free.  This 5 ingredient treat is perfect for breakfast or dessert and is so easy and healthy, it's perfect for nearly everyone.  This crisp topping is different from my Peach Crisp and Cherry-Blueberry Crisp, because it's good to switch things up, but it's still just as yummy!
Skinny Pear Crisp Recipe serves 4-6
3 ripe pears
2 very ripe bananas
1C oats
1T grated ginger OR 1/2t ground ginger
1t ground cinnamon
I know the bananas aren't the most beautiful things in the world, but the more brown the skin, the sweeter the banana – which is perfect for a no-to-low-sugar recipe!
First, preheat your oven to 350.  Peel the pears and slice them very thin – but thicker than paper thin.
Lightly spray an 8×8 or 9×9 dish with oil and line the pear slices inside.  Atop the pears, grate about a thumb sized nub of fresh ginger root.  (If you're using ground ginger, skip the grating step and save the ground ginger for later….but seriously.  Use fresh ginger if you can.  It's ahhhh-mazing!)
Next, mash the banana, cinnamon, ground ginger if using, and oats together with a fork or potato masher.  I added the oats in 1/2 a cup at a time to make the mashing easier on myself.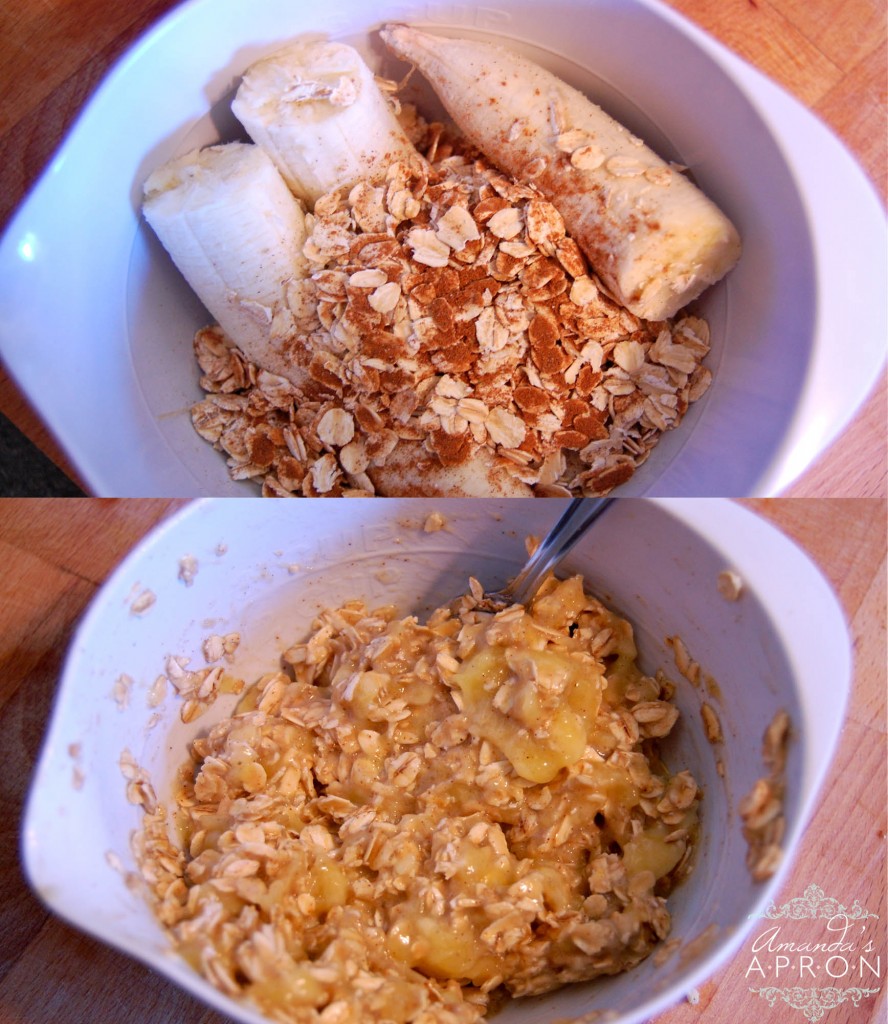 Make sure all the oats are covered in this delicious goodness so they don't dry out.  Place this mixture atop the pears.  I chose to spread it atop evenly, though at another time I just dropped small spoonfuls to make it more of like a crumble look.  Whatever floats your boat.  Bake at 350 for 20-25 minutes.  Mine baked for a total of 23 minutes.
And viola!  Serve immediately and be proud that you made the perfect skinny, healthy, sugarless, gluten-free breakfast or dessert!!!
Of course, if you're not worried about being a little bad you could always serve it with a little vanilla bean frozen Greek yogurt and caramel or maple syrup.  Yummmm!!!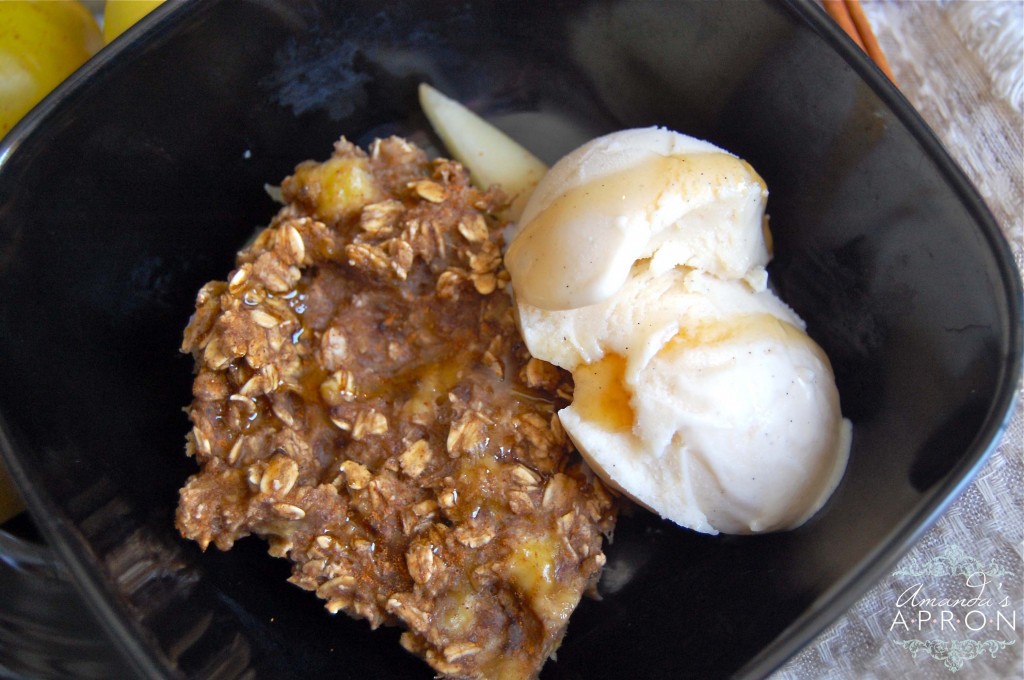 Enjoy and eat inspired this year!!!