Back during Brunch Week, I was given a large bag of delicious, raw walnuts.  Having some leftover after toasting them for my Pear Sundae, I decided to make some delicious walnut butter.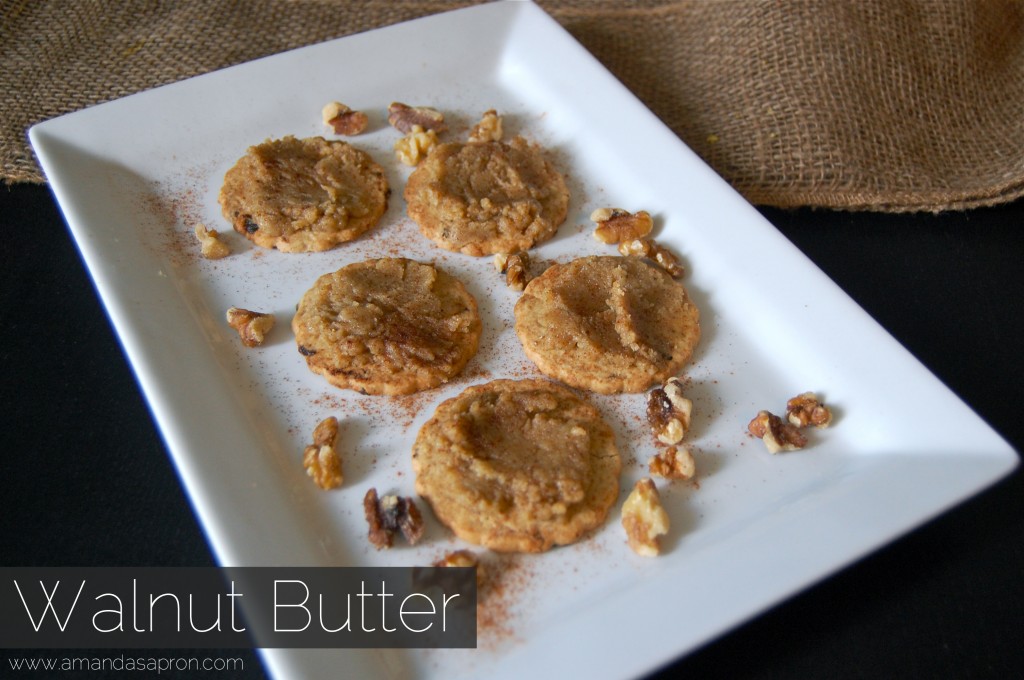 I smeared this nutty butter on fruit crisp crackers and sprinkled some cinnamon on top.  It was delicious!  More dense than peanut butter, walnut butter is a great addition to any foodie's pantry.  It is mellow and smooth and is complimented by different add-ins.
Walnut Butter Recipe yields one cup
1C fresh, raw walnuts
1-1.5T walnut oil
1-2T brown rice syrup
dash of salt Read more...